Since its inception, the SITES rating system has helped projects of all types, sizes, and locations become more sustainable and resilient. Functional landscapes create a multitude of benefits for the communities who enjoy them – from reducing stormwater runoff to improving the health and wellbeing of those who visit. SITES was also created with its users in mind: Intended to be a flexible and widely applicable to projects across the world.
That's why when SITES users continued to ask for concise guidance and early recognition for efforts undertaken during their planning phase, we were able to deliver it. SITES now offers Precertification as an optional review pathway for all registered projects.
Precertification helps project teams and clients determine which credits and prerequisites their project is likely to achieve during the full review much earlier in the process. The formal precertification recognition helps to demonstrate commitment to site sustainability and resilience and helps to market the unique and valuable features of a project to attract community support, funders and even influence permitting in some localities.
Submission and Review
The submission and review process takes a more streamlined approach than the normal process (in other words, a lot less documentation) and it does not require that a project be constructed yet. Any project can reach out directly to the SITES team at sites@gbci.org to begin. A precertifying SITES registered project receives a SITES Precertification Worksheet to guide the process. This worksheet allows a project team to decide their compliance path for each required prerequisite and each credit that they will be pursuing for their project. The project team then describes their plans and intended strategies for meeting the requirements of those prerequisites and selected credits in the worksheet.
After submitting the completed worksheet, scorecard, and any other supporting documentation to GBCI, the project will receive two rounds of review. Following the GBCI review, a project which has met all the prerequisites and has enough credit points will achieve SITES Precertification at the Precertified, Silver, Gold, or Platinum Level.
Precertification in Action
Located in Butte, Montana,  Silver Bow Creek Conservation Area has become the first SITES Precertified project in the United States. As one of the country's largest Superfund sites, this project is embarking on an enormous and exciting transformation. This project, approximately 200 acres in size, exemplifies what SITES is about – restoring function and vitality, regenerating life not only ecologically but within the local community by reconnecting people to nature through trails, interpretive and educational features, places for respite and social connection, and other outdoor opportunities.
"SITES played a critical role in defining the goals and objectives of this process. These sustainable principles will be taken through design and implementation resulting in restoring a Superfund project beyond expectations," noted Stacey Robinson, Principal at Land Design Inc. and manager of the project. "We can't wait for the results!"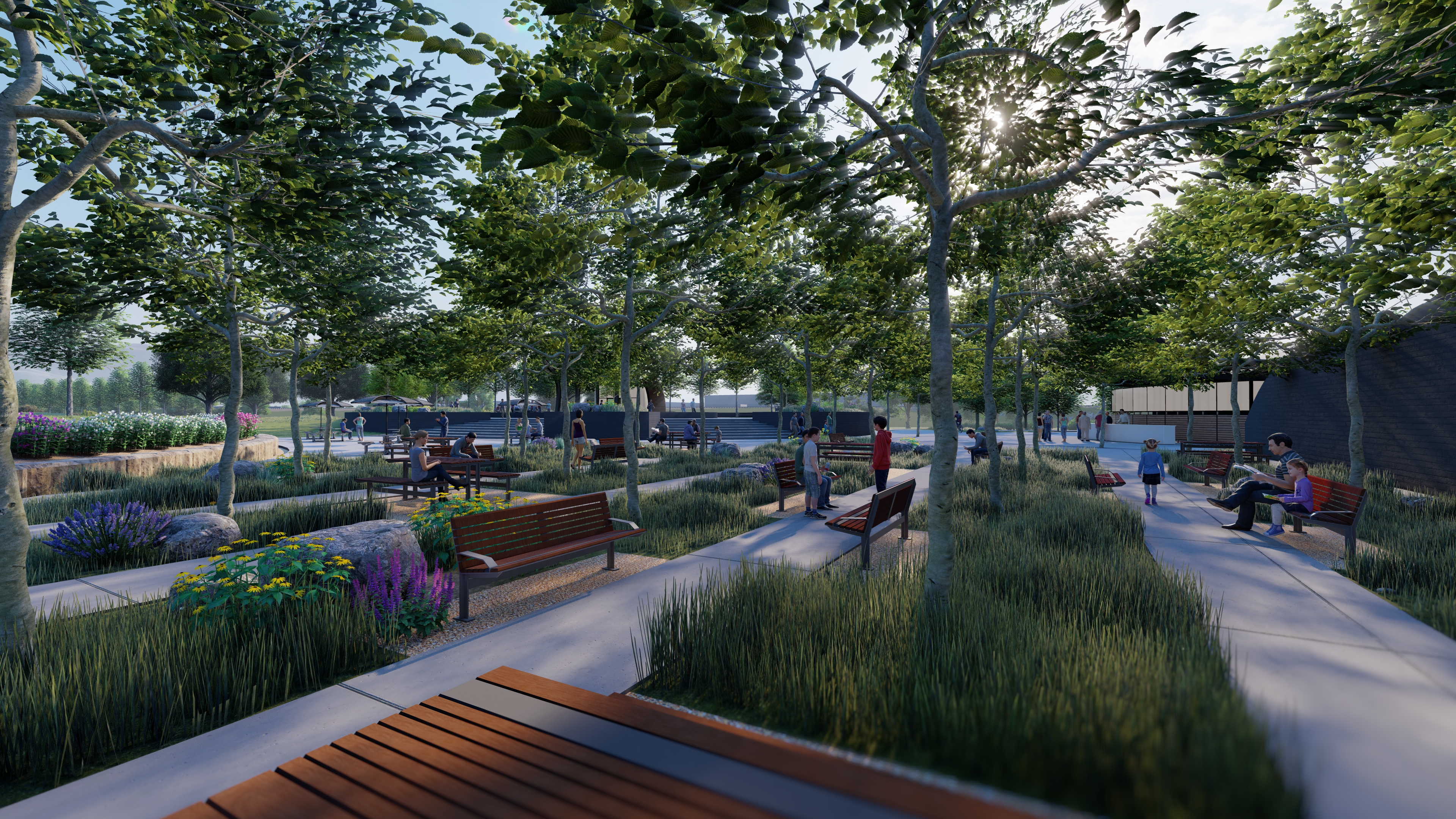 "While we have always strived to incorporate sustainability and carbon neutrality in the design of this project, we now have [a] direct measure of our success," agreed Josh Bryson, PE, PMP, and Operations Project Manager at Remediation Management Services Company. "Being pre-certified at the Gold level is a great recognition of the efforts of our design team and confirms that this project will help Butte transition to a sustainable future." 
We look forward to working with more projects like Silver Bow Creek and celebrating their successes at whatever stage they are in. Are you considering precertification for your own project to ensure sustainability and resilience are embedded in a project from the outset, or to help acknowledge your leadership and garner community support? Reach out to us at sites@gbci.org to begin the process and get more information.