Advance your knowledge of sustainable landscapes.
A free webinar series by SITES provides more information about sustainable landscape design and development and why they matter, and tips to SITES certification:
Review our free SITES Rating System and scorecard that provides you with a complete set of prerequisites and credits used for measuring site sustainability. Purchase our Reference Guide for the SITES v2 Rating System for guidance in pursuing certification, such as what submittal documentation is needed to meet the requirements; how to do calculations and prepare documentation; and more. Some resources listed below require a USGBC account to access. Create a free account here.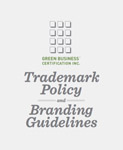 GBCI Trademark Policy & Branding Guidelines
Free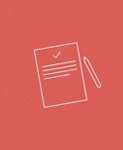 SITES AP exam: Four-week study plan
Free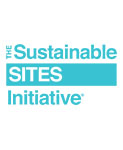 SITES One-pager
Free SITES Pilot Credit: Safety First
Free SITES Pilot Credit: SITES Accredited Professional
Free Pilot Credit: Carbon Performance
Free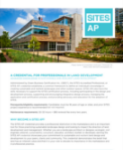 SITES AP One Pager
Free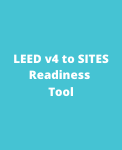 LEED v4 to SITES Readiness Tool
Free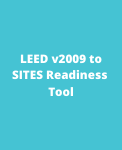 LEED v2009 to SITES Readiness Tool
Free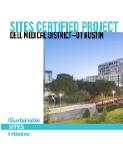 Dell Medical District, University of Texas at Austin
Free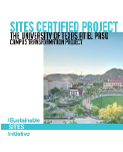 University of Texas at El Paso
Free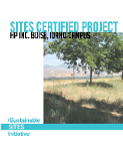 HP Inc. Boise, Idaho Campus
Free