Events
Stay connected, and learn more about SITES at one of our upcoming events.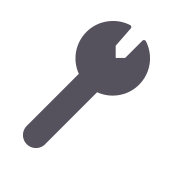 Greenbuild China
LD01: Workshop: Exploring the SITES v2 Rating System for Sustainable Land Design and Development
Oct. 16 | 9:00-13:00 | Shanghai, China


Modeled after LEED® and now administered by GBCI, the SITES v2 Rating System is a set of guidelines and performance based metrics for projects with or without buildings, covering areas such as soil, vegetation, water, materials, and human health and well-being – from initial site selection and site design to construction and maintenance. By aligning design and development practices with the functions of healthy ecosystems, SITES provides a valuable tool grounded in science and applicable to diverse ecoregions.
SITES demonstrates how designers, developers, contractors, property owners, governments, and others can protect critical resources and improve the value of a site through regenerative landscapes. This workshop will explore the SITES v2 Rating System and make the case for pursuing SITES v2 certification using real-world project examples. It will also highlight important connections and distinctions between SITES and LEED.
This will be an interactive workshop that will engage attendees through live discussion and application of SITES v2 strategies with active projects. Attendees will be able to speak to the value of SITES, understand the central rating system components and themes, identify the important steps for pursuing SITES certification, and set a framework to start studying for the new SITES AP exam.
Please note: Workshops are not included in the conference registration fee. An additional fee is required to attend each Workshop.
---
---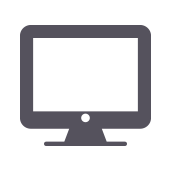 2017 ASLA Annual Meeting & Expo
Oct. 20-23 | Los Angeles


The ASLA Annual Meeting and Expo is the largest gathering of landscape architecture professionals and students in the world. Choose from over 120 educational sessions and explore hundreds of new products, services, technology applications and design solutions on the expo floor.
The SITES AP at ASLA 2017: The SITES AP exam will be offered again this year during the 2017 event. The exam will be held in Culver City, California, at 8 a.m. Oct. 24. Transportation will be provided from the JW Marriott Los Angeles L.A. LIVE to the testing center. When scheduling your exam, choose Culver City as your location and 8 a.m. for your exam time.
SITES will also be featured in educational sessions throughout the conference. Access the complete list.
---