Events
Stay connected, and learn more about SITES at one of our upcoming events.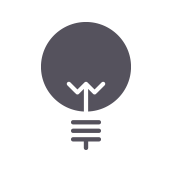 Promoting Resilient Communities with SITES
Gulf Coast Green 2018 Symposium and Expo | Friday, June 1, 2018, 10:50-11:40 am | Houston, Texas
Join GBCI this June at the Gulf Coast Green 2018 Symposium and Expo in Houston, Texas for a session titled 'Promoting Resilient Communities with the SITES Rating System'. During this session, participants will discover the importance of land design and development by exploring the SITES v2 Rating System and relevant case studies.
Too often, landscapes are seen as an afterthought – something to be altered and shaped once elements like buildings and roads are finalized. Modeled originally after LEED, the SITES program has shifted the focus beyond the building to reveal the necessity of healthy, functioning landscapes and green infrastructure in achieving overall sustainability and community resilience.
After attending this presentation, you will be able to describe the fundamental importance of healthy and resilient landscapes in built environments, and explain the SITES v2 rating system and central underlying themes. Attendees will also be able to identify how various SITES credits promote resilience through conservation and restoration efforts and utilizing green infrastructure, and summarize the value of connecting natural and built systems using real world applications.
---