Events
Stay connected, and learn more about SITES at one of our upcoming events.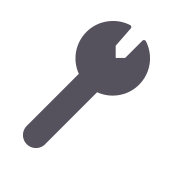 Sustainable SITES Initiative (SITES) Workshop
University of Cincinnati | Saturday, Sept. 22 | 9 a.m.-6 p.m.


Ready to learn about the guidelines and performance-based metrics used in the SITES v2 Rating System? We have just the workshop for you!
The SITES v2 Rating System, used to guide and verify sustainable land development, can be applied to projects with or without a building. The system addresses five key areas: soil, vegetation, water, materials and human health and well-being.
Prepare to explore the SITES v2 Rating System, identify the most important steps in the certification process, and learn how to make the case for pursuing certification based on real-world project examples.
Grow your knowledge of SITES and leave with
The ability to speak to the value of sustainable land development and applying SITES
A strong understanding of the main components and themes within the rating system
Important steps to follow when pursuing SITES certification
Insight on how to distinguish yourself as a sustainability expert by becoming a SITES Accredited Professional (SITES AP)
Instructors include:
Lisa Cowan, PLA, SITES AP, Studioverde, Will Howard, PLA, Stack Rock Group and Virginia L. Russell, FASLA, Director, Landscape Architecture and Urban Horticulture Programs, University of Cincinnati
Cost:
$100 for students
$200 for ASLA or USGBC members
$400 for General Admission with hard copy of SITES v2 Reference Guide (if registration is confirmed by Sept. 18)
$350 for ASLA or USGBC Members with hard copy of SITES v2 Reference Guide (if registration is confirmed by Sept. 18)
---
---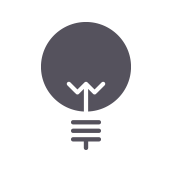 Navigating SITES v2 Certification and Preparing for the SITES AP Exam
ASLA Annual Meeting and EXPO | Friday, October 19 from 1:30PM – 5:00PM | Philadelphia
3.5 PDH, LA CES/HSW, FL
You are familiar with the framework of the SITES® Rating System, and now you're ready to take a closer look at the requirements and submittal process. Take the next step and work through a scorecard, the predesign site assessment, and submittal documentation process using certified project examples.
Speakers:
Lisa Cowan, SITES AP, Studioverde
Danielle Pieranunzi, LEED AP, SITES AP, Green Business Certification Inc.
Learning Objectives:
Describe the SITES® v2 Rating System, in terms of the framework, sections, prerequisites, credits, and certification process.
Identify successes and best practices for conducting a predesign site assessment, navigating the submittal process, and achieving credits.
Develop strategies for engaging clients about SITES early on in the design discussion.
Use guidance provided to successfully study for and pass the SITES® AP exam.
Cost: $200 by Sept. 14; $250 after Sept. 14
---