Events
Stay connected, and learn more about SITES at one of our upcoming events.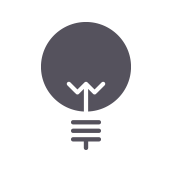 Tools and Tips for the SITES Professional: Navigating the process and working with clients
SITES Quarterly Call |Thursday, March 22, 2018, 11am – 12:30pm EST
Join GBCI staff and SITES users for the first SITES Quarterly call of 2018, on Thurs. March 22 from 11a.m.- 12:30p.m. EST. During this call, we will discuss how to effectively and efficiently navigate the various stages of the SITES certification process, including fee-setting and documentation tips.
Participants will explore the many benefits of SITES-certification and learn ways to communicate the value of performance-based design to clients to help them better understand and embrace SITES. GBCI staff will also share recent SITES announcements, respond to frequently asked questions and introduce a new USGBC faculty program focused on SITES education.
SITES Quarterly Call
When: Thurs., March 22 from 11am – 12:30pm EST
Join the call via WebEx
Call: 1.650.429.3300
Access code: 715 867 722
Join the call on March 22 via WebEx (password: sitesQ1). If you are dialing in internationally, view our list of global call-in numbers. Please note that WebEx and conference dial-in information will also be shared via email a few days in advance of the call.
---
---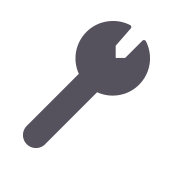 SITES v2: A Comprehensive Overview and High Performing SITES and the Soils Beneath Them
BSLA Landscape Architecture Conference + Xpo | Monday, Mar. 26 | Boston, Massachusetts


Learn about SITES during two sessions at the upcoming Boston Landscape Architecture Conference + Xpo on Monday, March 26th at the Hyatt Regency Downtown Crossing in Boston, Massachusetts.
SITES v2: A Comprehensive Overview will lay the foundation for SITES v2, provide an overview of the framework and certification process, dig into the prerequisites and credits, review the benefits of becoming a SITES AP and provide tips and resources to discuss SITES certification with prospective clients.
In the second session of this course pair, 'High Performing SITES and the Soils Beneath Them', participants will uncover the complexity of soil ecosystems and share experiences of designing landscapes, particularly in urban or degraded environments. Explore diverse perspectives and case studies and leave understanding the importance of soil in green infrastructure, urban landscapes, resilience and the SITES v2 Rating System. After attending this presentation, you will be able to describe the fundamental importance of soil in site design, understand the importance of structural soils in ensuring better growing conditions, discuss soil testing requirements outlined in the SITES v2 Rating System and describe the beneficial relationship between soil, vegetation and hydrology for promoting resilience.
---